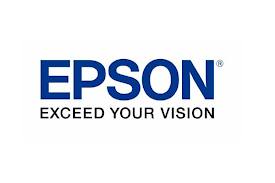 Whats in a paper
The paper used in a print gives a feel to the image, and each one is different. A B&W image printed on a thin high gloss paper will have a much different feel then a thick highly textured German Eteching or Wilhelm Turner matt paper. Unlike most print shops who provide a very limited and sometimes unnamed paper selection, we provide the artist with over 15 in stock paper options.
Don't see your favorite paper company? Let us know and we can recomment an alternative or if there is enough interest we will bring the paper in house. Note large production runs can be accomadated with the artist choice of paper, please contact us for more details.
We provide the techniqual data for each paper we carry, stated by the manufacture. The reason there are so many different choices in paper is that each have different charactoristics that an artist will be interestedin. Some have to do with the feel it gives the image. Other paper features have to do with its quality: Color Range, paper brightness, longevity of the print, etc.
Matte Paper
Epson Enhanced Matte (ultra Premium Presentation matte):
This is an inexpensive, smooth matt paper. Has decent shadow and highlight detail. This paper does use optical brighteners and is there for not an archival paper. Best for matt prints on a budget.
Epson Premium Semimatte:
This is an very smooth resin coated paper. The semimatt has a very nice look, it produces shadow and highlight detail very well and is also archival.
Hahnemuhle Photo Rag 308gsm:
One of the most popular Fine art papers used and for good reason. This paper creates beautiful prints with a very large colour gamut, great detail, nice thickness, and give a genuine art paper feel. This paper is acid free with very low optical brightener, giving good archival results. This paper is our "Top Pick" for the best matte paper.
Hahnemuhle German Etching:
This great paper from the worlds oldest paper manufacturer is very similar to their Photo Rag 308gsm but has textured surface. They describe the paper as "velvety smooth with a fine surface texture." The German Etching gives the print a distinctive look and great for producing a feel of century old paper.
Pearl, Luster, or Semi-gloss Paper
Epson Premium Luster
A cost effective semi-gloss paper. Epson calls it their "highest performing photo paper". It is a Resin coated paper which mimics a photograph's look and feel.
Ilford Smooth Pearl
Very wide colour gamut, great thickness, very smooth surface, and amazing archivel ability. Pearl finish gives the look and feel of a traditional photograph. The reasonable cost and outstanding performance makes this paper our "Top Pick" for semi-gloss printing.
Hahnemuhle Photo Rag Pearl
Hands down one of the most beautiful papers we have ever seen. Although a pearl finish, this paper does not have the traditional photographic "plastic" look. Rather the perfect merge between a fine art paper and a photographic image. This paper is acid free with no optical brighteners resulting in amazing archival ability.
Glossy Paper
Epson Premium Glossy
The highest gloss-level paper made by epson. Provides extreme sharpness and clarity and is "A favorite among nature and landscape photographers.."
Ilford Smooth Glossy
This paper produces superb clarity, high sharpness and has an excellent colour gamut. The 12mil thickness and 310gsm give this paper a great feel. As with most Ilford papers the archival ability is amazing (over 200 years, based on conditions). This paper is our "Top Pick" for Baryta based gloss paper due to its rich look and archivel ability. For the traditional gloss look this is our "Top Pick".
Ilford Gold Silk Fiber
Claimed to have a "Silk" surface, this paper uses a true baryta layer. "The media creates high definition images with an extended tonal range and excellent archival properties making it a must for exhibition quality prints. The Baryta based papers offer a replacement for the traditional Baryta papers from analog laboratories."
Hahnemuhle Photo Rag Baryta
This Baryta paper has a very wide color gamut, higher Dmax, and amazing image sharpness. It is acid free and has no optical brighteners with good archival ability.
Metallic Paper
DigiPro Silver Metallic
A new kind of inkjet photo paper giving a unique metallic surface finish, similar to halide metallic photo paper. This pearlescent finish can create vivid colors that "pop" making your print stand out.